The secret is out! If you can believe it, this amazing adventure started with a simple critique on Twitter, to Target Canada. Something along the lines of...
"More empty shelves at @TargetCanada, I have faith that you will figure this out soon #hopeful".
Target loved that I had faith in them and took this as a challenge to make me their VIP Mom and show me and so many others that they are working hard to get their inventory right, in Canada! They are determined to listen to customers (what an novel concept, right?) and create an environment where there is something for everyone!
In order to give me the best store experience, so that I can see all that Target has to offer, later this afternoon, my bestie Kathryn (@dogpaddling) and I will be picked up and taken shopping!
Our Stylists for today (yes, we have stylists!) are none other than Jen Coleman and Laura Wiertzema
from Target Does it Again. They have a HUGE following of over 347,000 on Instagram and have dedicated their blog and Tumblr to showing us that Target truly does have everything! Can you believe that THESE women will be helping to get US dressed? F
ollow our adventures and help by voting on our outfits #TargetStyle!
IT GETS BETTER......It doesn't end with a fabulous shopping experience, where I hope to learn how to wear an infinity scarf! On Tuesday afternoon, Kathryn and I will be checking into the Ritz-Carlton and enjoying hair and makeup for the Target Runway Show that evening. Before the show, we will also be backstage posting photos to Instagram, Twitter and Facebook to give you all a look at what's in store at Target's this season!
I can't do this without sharing some of this awesomeness with you and YOUR bestie....so,
I have 12 tickets to the
World Mastercard Fashion Week Wrap Up Event on Saturday, October 25th from 1pm-4pm!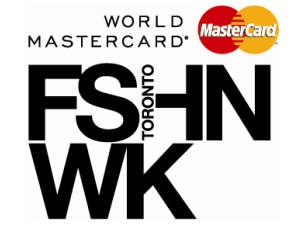 Fashion Saturday presented by BMO
will return for another season on Saturday, October 25 and will offer the public an inside look at Canada's leading fashion week.
Hosted by actor and host Lauren Collins (session one) and Cityline host Tracy Moore (sessions two and three) guests will enjoy a special Spring/Summer 2015 highlights fashion show featuring top Canadian designers, followed by a trends presentation with style expert Afiya Francisco, Maybelline's Grace Lee and Redken's Cindy Duplantis.
Attendees will also be able to shop the designer pop-up market, experience the Fashion Environment, participate in hair and makeup installations, sample VIP-style food and drinks and much more.
Six winners will be selected and be able to take a friend to this incredible event that summarizes all the shows from the week.
We will be selecting from those of you who COMMENT, RETWEET and MENTION the hashtag #TargetStyle along this crazy journey today and Tuesday!
Winners will be announced Wednesday morning and tickets will rushed to you
(note: there is no travel included).